---
Do Division Street Fest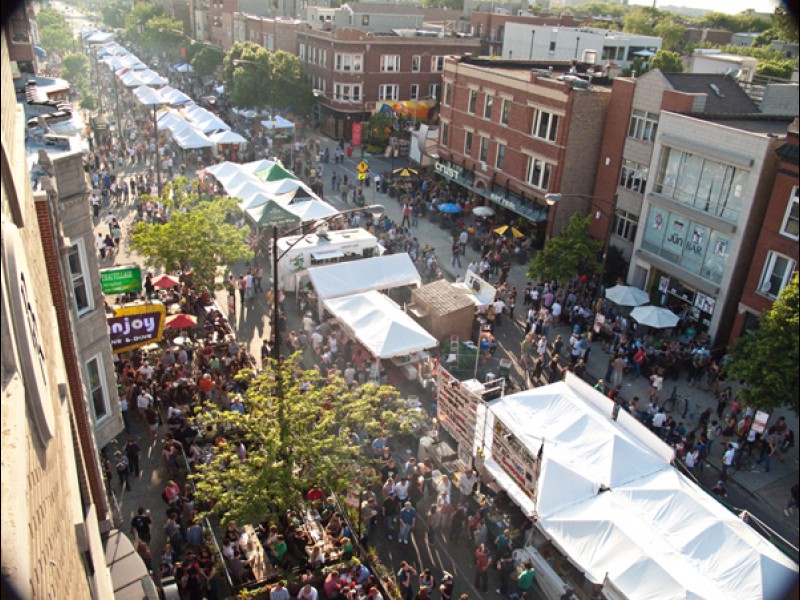 19

Nov 2015

Street Fest & Sidewalk Sale 2016

Friday, June 3rd
5-10pm
Saturday & Sunday,
June 4th & 5th
12-10pm
The Do Division Street Fest and Sidewalk Sale spans 10 city blocks, on Division Street from Ashland to Leavitt, and features two live music stages, a wide variety of local vendors and food, plenty of ice cold beer and wine.

They have unique kid's activities in a dedicated Family Fun Fest area
(which exclusively benefits local elementary schools), Do Fashion with a runway and DJs; plus an elaborate Sidewalk Sale put on by the Division Street merchants.

TWO Live Music Stages programmed by two renowned Chicago live music venues: The Empty Bottle & Subterranean

The Empty Bottle's reputation for booking diverse, cutting edge and high quality indie-rock and alternative music led them to expand. Eleven years ago, they started Empty Bottle Presents to produce events at outside locations. Having the east Do Division stage programmed by Empty Bottle Presents assures that the talent line-up will feature very current original diverse live music of the highest quality

Wicker Park's Subterranean books the talent for the west stage. They have a fantastic track record booking in demand acts for other outdoor events such as Wicker Park Fest and Green Music Fest. Subterranean's reputation for featuring the most current and popular indie-rock bands is also outstanding, and their stage's draw combined with that of the Empty Bottle Presents stage guarantees huge crowds of diverse music lovers at Do Division Street Fest.

Independent & Fashionable Neighborhood

Division Street between Ashland and Leavitt is packed with independent boutiques, salons, spas, restaurants, bars, bakeries, coffee shops and cafes. Division divides the trendy West Town neighborhoods of Wicker Park to the north, and Ukrainian Village and East Village to the south. It's wide, tree lined sidewalks and dozens of outdoor sidewalk cafes give it a distinctly European feel.

The local boutiques not only participate in the Sidewalk Sale, but also organize Do Fashion, an event within the street festival with a runway, prominent local DJs, and various local fashion shows throughout the weekend. Visit www.do-division.com to learn more about this exciting business district.

The event producer, the West Town Chicago Chamber of Commerce, is a non-profit organization providing valuable programs and services for the local businesses. The event reflects and benefits the neighborhood, highlights local independent businesses, and event sponsors have the ability to reach a very desirable demographic of trendsetters. Sponsorship packages are varied in price and perks can include brand exclusivity, logo inclusion, online links, signage onsite, sampling onsite, sales opportunities and more.