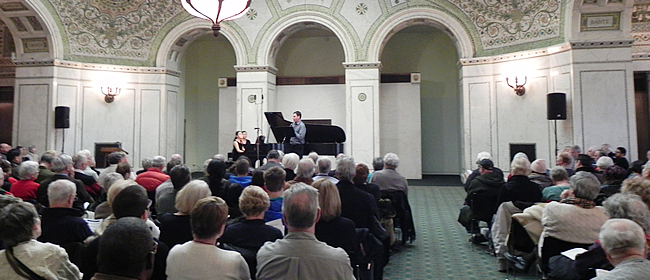 Dame Myra Hess Memorial Concerts features solo and ensemble performances of classical music that showcase emerging performers. Held year round on Wednesdays at 12:15 pm in Preston Bradley Hall.
Broadcast live on WFMT 98.7 fm and streamed live at www.wfmt.com.
The Dame Myra Hess concerts are produced by the International Music Foundation, for more information on the concerts, visit the IMF website at www.imfchicago.org.
Magdalena Filipczak & Adam Golka