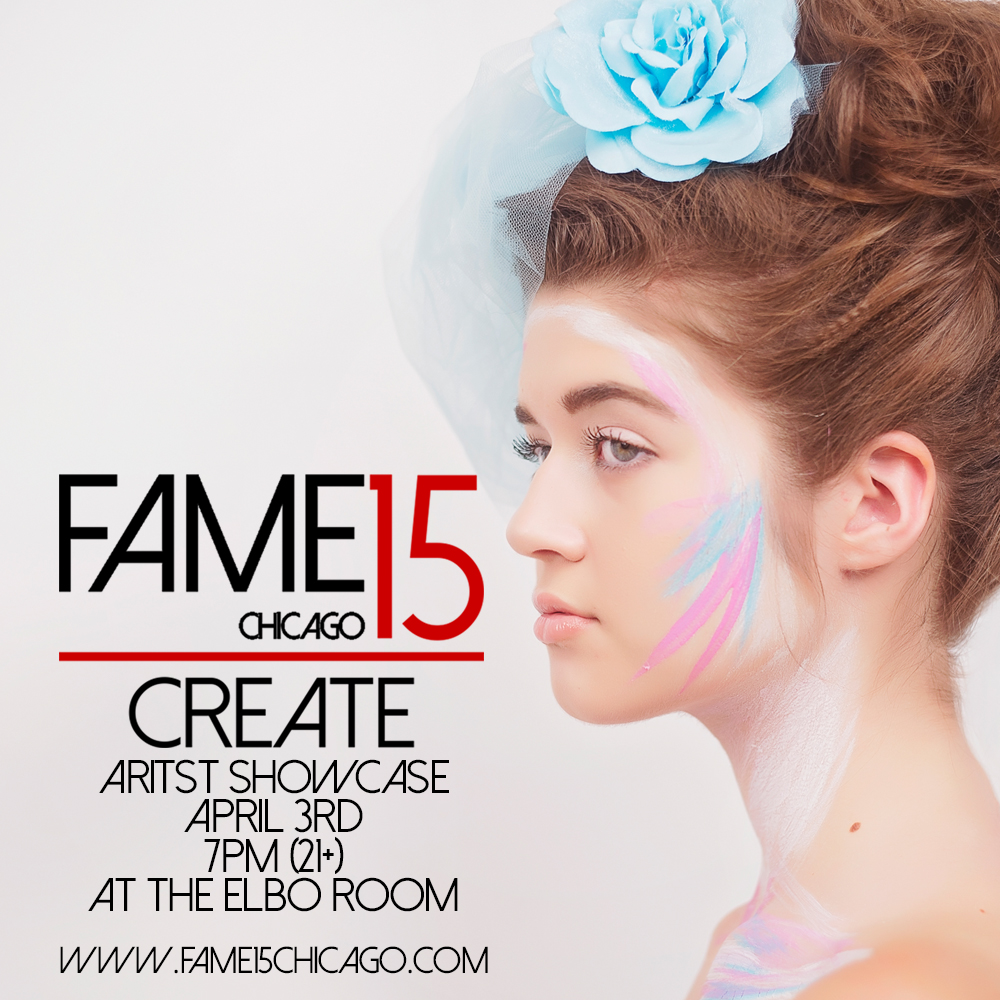 FAME15Chicago: CREATE
FAME15chicago is a fine arts company currently available in a world of vast opportunity to provide independent artists a better place to showcase their talents.  Through its established relationships, resources and in-house tools, FAME15chicago brings the local creative talent together with production that is worthy of its presentation.
Our vision features independent talents in music, performance, art, film, photography, fashion, hair & make up.  We cultivate rising stars at these showcases by opening up great opportunities with Philocaly Magazine (http://www.philocalymag.com), I AM Fest: House of Blues Chicago (http://www.IAMfest.com) and That's a Doozy (http://www.thatsadoozy.com).
The first Sunday of every month the Elbo Room (http://www.elboroomlive.com) showcases selected talent and highlight features.  This cultivation of multi-genre platforms brings together some of the best creative artists in the community.
At each FAME15chicago showcase you will get to experience visual arts, musical performances, amazing photography, hair & makeup artistry, local fashion designers, short films, web-based-series, and music videos.
Purchase tickets here