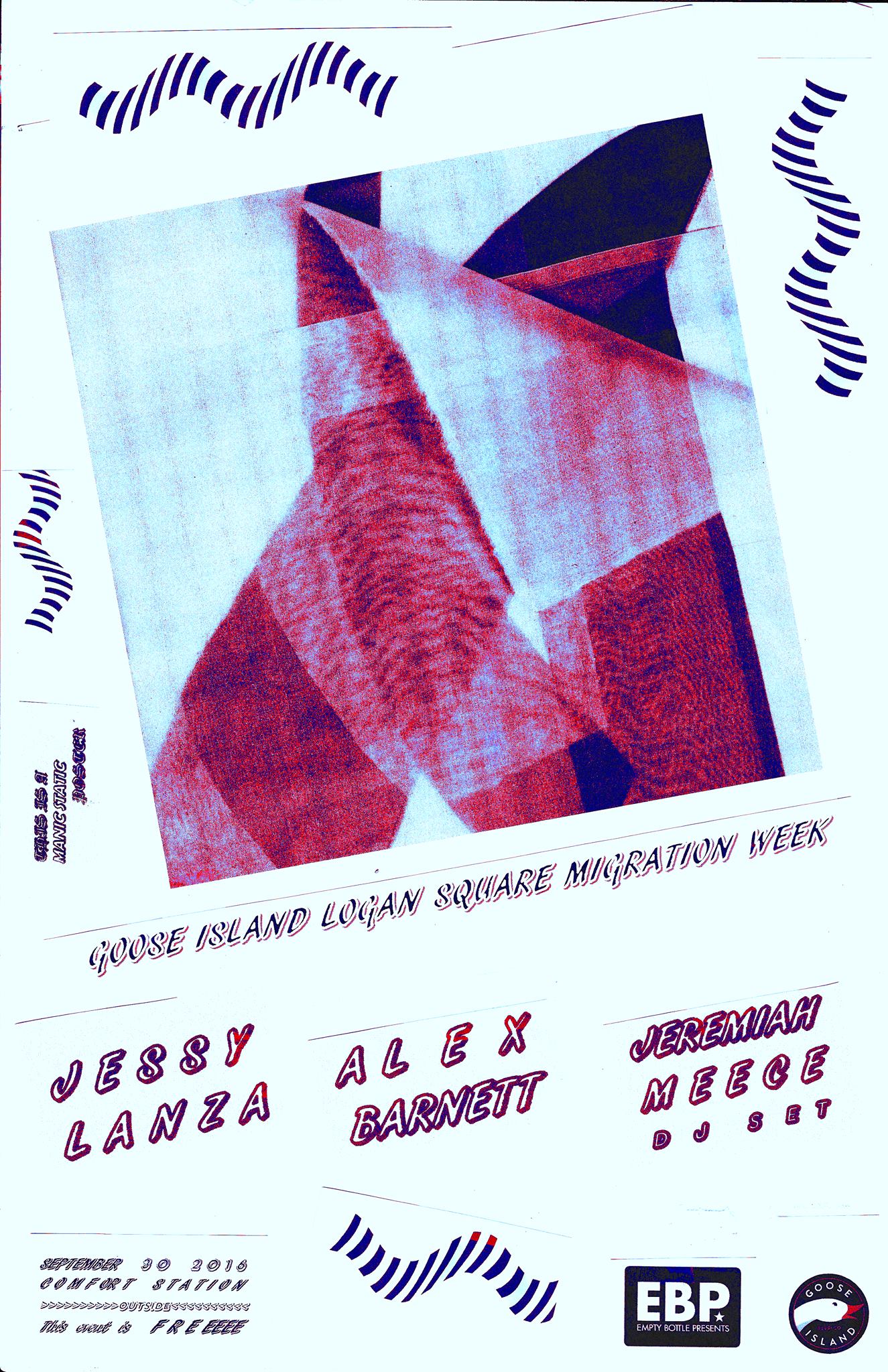 FREE!
Goose Island and Empty Bottle Presents team up once again to bring a stellar FREE Migration Week concert, this time at OUTDOORS at Comfort Station Logan Square (2579 N. Milwaukee). All proceeds from this event will go directly to benefitting Comfort Station.
Canadian electronic singer, songwriter, and producer Jessy Lanzaheadlines. Her latest album, Oh No, was released earlier this summer and the whole country went nutso. This album, her second release, oozedconfidence and spontaneityas well as dope collaborations with the likes of CARIBOU, DJ SPINN and MORGAN GEIST and his Galleria project. Playfully laced with cascading arpeggios, crispy drum machines and breezy songs,Oh No, has an infectious energy that correlates with Lanza's presence duringlive shows. Offering direct support is ALEX BARNETT. having played in OAKEATER before starting a solo keyboard endeavor in 2009, Alex Barnett veers away from the harsh noise of his past work to instead focus on the lines and intersections between dance music, progressive rock and B-movie soundtracks. Get your ears ready!All of this kicks off with a DJ set by Jeremiah Meece, who wears many sonic hats: THE-DRUM, JODY, VALIS, & CLIQUE TALK among them. MEECE'S projects have always taken elements of both deep R&B cuts and mainstream pop and run them through a spaced-out, psychedelic filter.
Projections will be provided by Brown Shows Only.
**Space is limited. First come, first serve!**