---
How To Get Your Music On Hip-Hop Blogs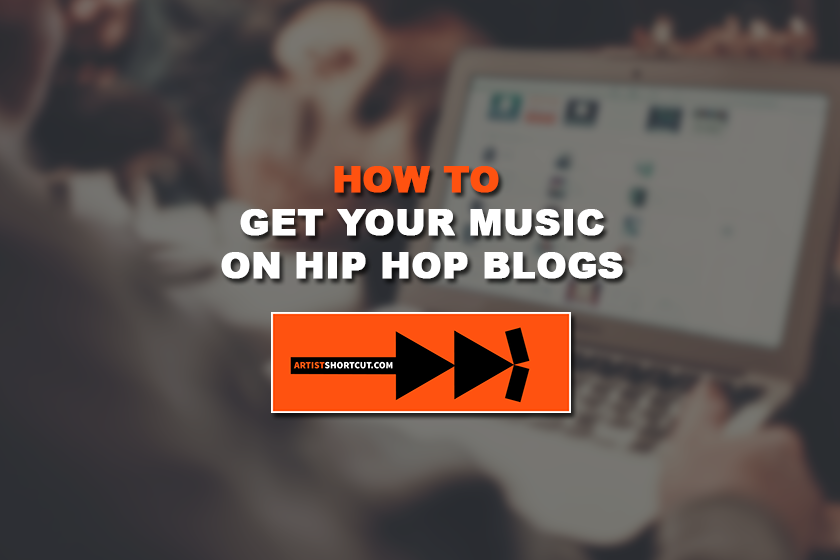 by KatlyneCMO
17

Mar 2016

As a hip-hop artist, just making music and putting it out there for the world is not enough anymore. Technology has made it easy for almost anyone to purchase the basic equipment and become a rapper. Not only has this made promoting your music more difficult, it's also made getting your music featured in hip-hop blogs less likely due to tons of artist submitting their music.

However, for those that put in the extra work requred to stand out and get noticed, you might call it "easy". Most hip-hop artist are using spammy "mass-messaging" techniques and writing unprofessional pitches. So, to help you avoid making some of the same mistakes, I'm going to show you how to stand out from the crowd and get your music featured in hip-hop blogs.
Make Sure They Accept Music Submissions
Why Verify:
– You'll waste the blog owner / editor's time and lose respect if they don't accept submissions.
– You'll waste your own time if they don't accept music submission and when you never get featured on the blog, you still have no idea why.
How To Verify:
– Look on the blog's contact page and see if they have any information related to music submissions. Most blogs will have related information on the contact page if they do accept submissions.
– Go to Google and search using this command -> site:[Insert Blog's URL] "music submission" <- This command will allow you to only search that blog for the phrase "music submission". If they've used that phrase before (which would be likely if they accept submissions) it should pop up".
– Scan through some of the blog's pages and see if they've posted any similar artists to the site.
Build A Relationship With The Owners & Editors
Building genuine relationships owners and editors will put you ahead of most people that contact them daily. They'll want to help you succeed. That's one reason you should be networking in hip-hop.
"Real success, the kind that exists on multiple levels, is impossible without building great relationships. Real success is impossible unless you treat other people with kindness, regard, and respect." –Source
How To Build A Relationship With The Owner / Editor:
– Leave comments on their blog post with compliments. Not only do people like compliments, but most hip-hop blogs don't get a lot of comments. This is an easy way to get their attention. I usually remember those who comment over those who don't.
– Send them an occasional email complimenting a recent post or describing how they've posted something that's helped you or inspired you. We all like to feel like we're making a difference in someone's life.
– Like, favorite, and retweet their content. Bloggers love to feel loved and supported. By sharing their content, you not only get their attention, but you also get their attention every time someone engages with your shared post (Specifically Twitter). For example, if someone share my content on twitter and then I see a lot of people engaging with their tweet, I start to pay attention to this person more.
Submit Exclusive, Unreleased Music
You want to submit exclusive, unreleased music. This helps the blog look good and get more viewers. The more viewers and attention the blog gets due to your submission, the happier and more likely it is for the owner / editors to want you back on the site.
Promote Your Music Submission Post
Like I said above, the more your music submission post is viewed, the more likely the owner will want to promote your music on his site in the future. The more views he gets, the bigger his site becomes.
How To Promote Your Music Submission Post:
– Share your post consistently (but don't spam!) on social media and ask your friends to do the same
– Post about this blog's feature on your website. (How To Create A Music Website)
– Send an email out to your email list letting them know of your new music and link to the music submission post.
– Send an email out to hip-hop blogs that you would like to be featured on in the future. Don't do this in a spammy way. Just notify them of your new music release, mentioned the blog that exclusively released it and a link to it.
Measure The Success
Why:
You want to measure the success and results from having your song promoted on that blog. This allows you to calculate a "return on investment" (ROI).
To keep things simple, the ROI equation looks like this: Results – (Money + Time + Effort) = ROI
A positive ROI is the goal, but there are some situations where a break even, or even negative ROI is OK.
How To Measure The Success:
– Ask the blog owner to add a link to your website inside of the article. This allows you to track the people who click on your website from the post (You need Google Analytics installed). Don't have Google Analytics installed? Use a service like bit.ly to create a short link back to your website and ask the owner / editor to use that link instead.
– Use a website like BuzzSumo and enter the URL of the blog post. Buzz Sumo will show you the number of shares that a URL has. This will be useful for monitoring how well your post has done on social media. You can also compare your URL to some of the blog's popular post to see how you compare.
Thank Them
Why:
You want to thank the hip-hop blog for featuring you on their website. This will build respect, show your gratitude, and ultimately help build a long-term relationship with the owner and editors. Remember, people help you become successful, not stats.
How To Thank The Hip Hop Blog:
– Thank them privately with a professional email expressing your gratitude for the opportunity and how you appreciate what they've done.
– Thank them publicly on social media.
– Send them a gift if you have an address to their PO box. Most mid-big size blogs will have this at the bottom of their website or on the contact page.
So, What Now?
Now you know exactly how to get your music on Hip Hop blogs. Getting featured on them will boost your credibility, get your music in front of new potential fans, and help build your hip hop career.
This is one of the few strategies that can be used throughout the majority of your career. Or until you get so big that blogs post your music solely due to established relationships and the traffic your name brings to their website.
This article was republished with permission.
Find the original article, written by Darius Burgan, here. 
KatlyneCMO