---
"Royalty Free" And Other Terms Entrepreneurs Are Too Embarrassed To Ask About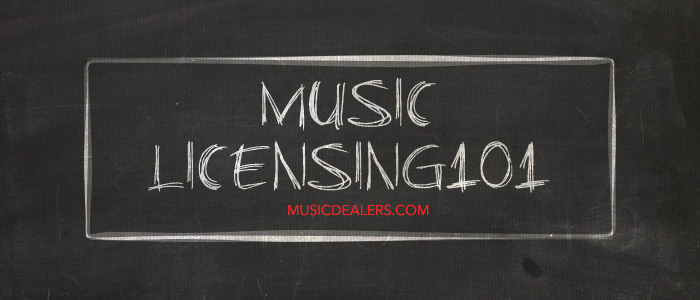 07

Mar 2016

"Royalty Free" And Other Terms Entrepreneurs Are Too Embarrassed To Ask About

By Christopher Rucks/ Music Dealers

Licensing music like a badass means you have to learn the languages of sync licensing and music publishing. For those new to the rodeo, learning the language can be a bit daunting. Recognizing this, our goal is to reduce the amount your forehead crinkles in confusion as you're trying to find music for your projects. So, here are a few more terms that you may have been too embarrassed to ask about while in conversation with a savvy licensor.
Royalty Free
I started writing about this term and I paused. I realized that, beneath the umbrella of music licensing, this phrase is very confusing.
Music licensing companies cleverly applied the term to the business, probably because of the allure of the word "free" that rests comfortably within "royalty free music." But the term "royalty free," as it pertains to licensing for video, originates from a different kind of "licensing" use.
When is "Royalty Free" applicable? Story time!
Imagine Jan, a 32-year-old bubbly brunette who owns a thriving yoga studio in Albuquerque. She's as smart as she is flexible. As a savvy music licensor, she's done her fair share of music licensing to support her business.
Jan finds music for a video she creates to show aspiring yoga practitioners how to properly execute "cat," "cobra," and "down dog." She licenses meditative music, then places the video on YouTube. Jan purchases a sync license from a music licensing company that states they are royalty free.
Read the full article HERE
This article has been republished with permission.